Attorney Bryan Dawson
Bryan Dawson
Dawson Law Group
CONTACT: Email – [email protected], Phone – (503) 919-1315
1020 SW Taylor St., #445, Portland, Oregon, 97205
Since 1999, Portland attorney Bryan Dawson has represented individuals and companies as both plaintiffs and defendants in a wide array of Oregon personal injury, wrongful death, civil rights, patent infringement, employment, and construction defect disputes.  He has taken over a hundred Oregon cases through trial or arbitration and is experienced in discovery, motion practice, and appeals.  He has tried cases in most of the Circuit Courts in Oregon and has twice argued before the Federal Ninth Circuit Court of Appeals.  He has also served as an arbitrator in numerous cases involving bodily injury and breach of contract. Bryan has settled hundreds of personal injury claims and lawsuits. Bryan's client reviews appear on Avvo, a major lawyer rating website.
Personal Background:
Bryan was born in Portland in 1967 and attended Clackamas High School in its old building.  He attended colleges and graduate schools in Los Angeles, Washington, D.C., London, Chicago, New York, and Berkeley.  After graduating from Boalt Hall Law School at the University of California Berkeley, he worked for a large technology law firm for three years, representing clients such as Sun Microsystems and Cadence Designs.  In 1999, he and his wife and three kids returned to Oregon, where Bryan joined Dawson Law Group.  He is very active in the Lake Oswego community, where he coaches high school mock trial teams. Bryan commutes to work on his Trek cyclocross bicycle as often as possible.
Education:
University of California at Berkeley (Boalt Hall) J.D. and Law Review, 1996
University of Chicago, M.A. Committee on Social Thought, 1993
Claremont McKenna College, B.A. Government, 1989
Clackamas High School, 1985
Work Background:
Dawson & Dawson, West Linn OR, 1999-present
Cooley Godward, Palo Alto CA, 1996-1999
Intern for Gordon Brown, Member of Parliament, Subsequently Prime Minister, U. K. 1988
Intern for Ron Wyden, House of Representatives, D.C. 1987
Memberships:
U.S. Ninth Circuit Court of Appeals, 2001-present
Oregon state courts and U.S. District Court for Oregon, 1999-present
California state courts (inactive) and U.S. District Courts for California, 1996-present
Oregon Association of Defense Counsel
Oregon State Bar (Member # 990123)
State Bar of California (Member # 184086)
Hobbies and Interests:
Skiing
Hiking
Camping
Fishing
Dear Bryan, we are pleased to announce that Marquis Who's Who has selected you for our official 2018 Albert Nelson Marquis Lifetime Achievement Award. You have been selected to receive this prestigious award as a result of your hard work and dedication to your profession. Congratulations!
Sincerely,

Selection Committee Marquis Who's Who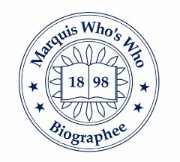 Want to know more about The 2018 Albert Nelson Marquis Lifetime Achievement Award? You can click here to visit the organization's official website. To work with Attorney Bryan Dawson or another Portland Personal Injury Lawyer from our law firm on a case of your own, you can dial (503) 919-1315 or contact us using our convenient online form to schedule a consultation.